Because the best marketers deserve great content.
Subscribe today.
Four Steps to a 360-Degree Content Marketing Strategy
The true challenge of modern marketing, as we've stated before: there's more and more marketing content to produce, but little in the way of budget growth.
Plus, the dynamics of customer attention just aren't on marketing's side. As audiences flee traditional media like television sets in favor of spending more time on mobile, the amount of content you're going up against — video clips, music albums, entire seasons of TV shows, and social media — is intimidating, even as they create new opportunities for reaching out (like pre-roll ads on YouTube and promoted tweets). On top of that, ad-blocking means people can take action if they don't like the way you reach out.
The remedy isn't a mystery. Our industry, as a whole, has known for a while that content marketing is the answer — marketing that goes beyond delivering an ad impression to provide utility or entertainment value. What we've struggled with, rather, is figuring out how to generate that creative content efficiently and at scale. Despite the endless debates on the subject, no one wants to sacrifice quality or quantity when it comes to content marketing strategy.
We covered how to get closer to having our cake and eating it too earlier this week.
Our director of integrated marketing Chris Bolman and guest presenter Laura Ramos, Principal Analyst from Forrester Research Inc., hosted a webinar on how to design, execute, and measure a successful content marketing program. Here are four steps we covered that will help you move closer to an efficient, effective, and consistent content marketing strategy.
1. Find Your Weaknesses
You can't move in the right direction without knowing where you're starting from. Take stock of how content marketing strategy and tasks get done at your organization — how people, processes, and technology work together from ideation to distribution.
Most of us will find room for improvement when we do so. Inefficiency and a lack of process is driving non-working spend, according to our survey of over 300 senior marketers. Non-working spend is the amount departments spend on the production of content, as opposed to its distribution to audiences. This is especially true for consumer-facing verticals:
And Forrester estimates that a $1 billion B2B company will waste $3.6 million a year, or half its content marketing spend, because so many buyers find no value in their materials.
To help you take stock of your operations, here's a sample swimlane diagram:
Notice it's actually two diagrams in one. On top are the broad process steps for marketing content that you proactively plan to create. On the bottom are the steps to creating materials in response to your customers.
It's crucial to have both. An agile content marketing strategy means being able to sense-and-respond to people and events outside the organization, but proactive campaigns are the best opportunity to launch something novel into the world.
Adapt a similar diagram as you see fit to start plotting and diagnosing process pain points and holdups.
2. Identify New Systems to Implement
With a clear picture of where you are, you can start working toward organizational structures and practices that will improve both the quality and production of content.
Internally, that includes the formal support from leadership and key stakeholders: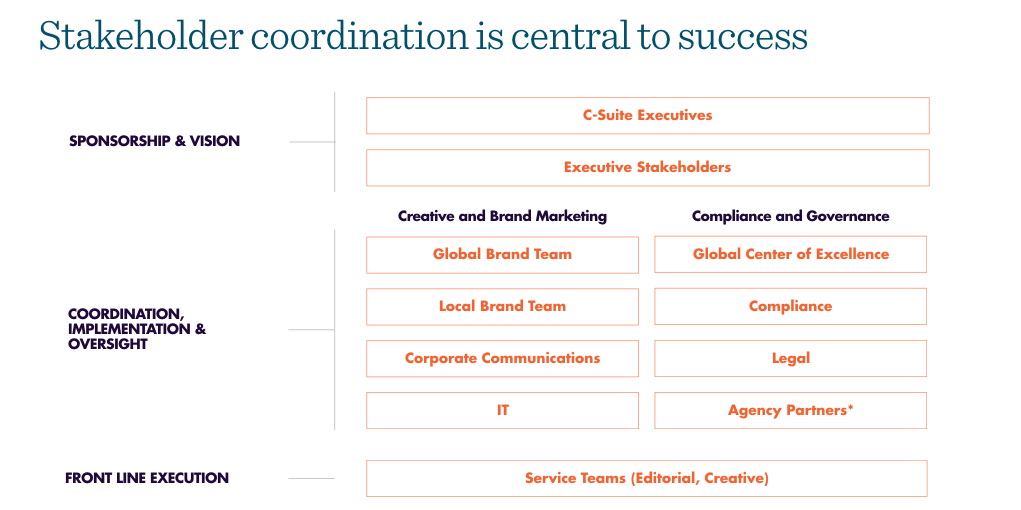 It also means having access to the equipment and information you need to ideate and create. An up-to-date understanding of who your buyers are, data on customer preferences and behaviors, social monitoring tools to find relevant conversations, and systems that allow you to collaborate within and outside of the marketing department.
These internal resources can lead directly to meaningful interactions with customers, too. Spotify data analysts, for instance, catalog a lot of data — including when people listen to artists and songs. Marketers leveraged that information to create Found them First, a site that lets people find out when they streamed musicians before their big break.
It became fuel for both brand awareness and countless "I listened to X before they were cool" conversations on social. And it's an example of how the right internal relationships and the right tools can fuel content marketing strategy.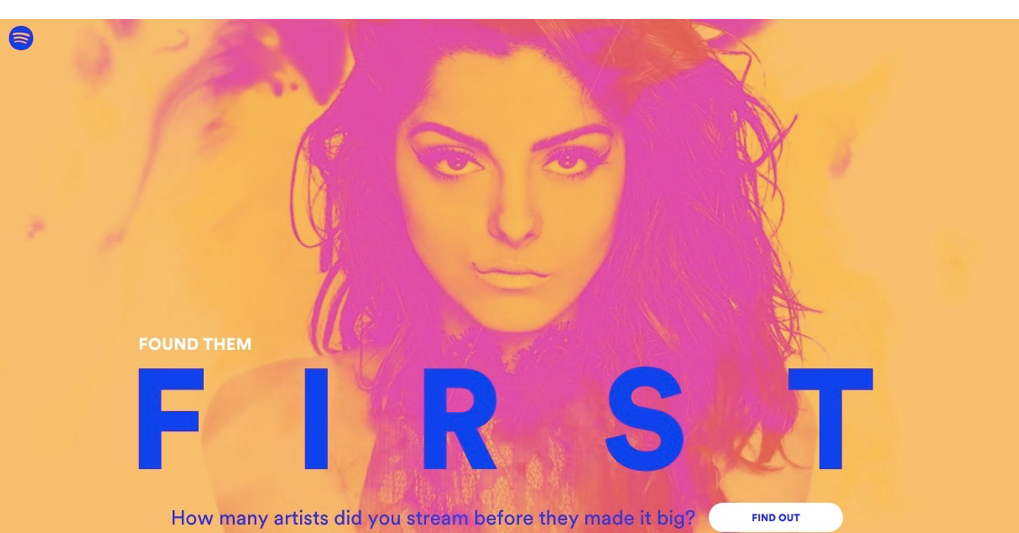 Finally, start your process with business results in mind; your content works when it resonates with audiences thereby streamlining the purchase process and driving business performance.
3. Experiment and Execute — With the Customer in Mind
With people, process, and technology in place, now your team has to go for it. But do so with a customer-centric mindset. Though our attention is diverted these days, the way we as humans make a purchase hasn't changed: We recognize that we have a problem. We look for information. We find a potential solution. We compare that to a few others. We go through with the purchase. Finally, we decide whether to purchase again.
Content marketing can largely map to that process.
And remember that as much as you can, you should be playing to your audience's emotions (armed with data on who your customers are, of course); people respond to awe and positivity, and tend to remember those feelings more distinctly. Cultivating that relationship will help your brand spring to mind when someone does recognize that they have an issue to resolve.
4. Close the Loop to Improve People, Process, and Tech
Finally, the last step is to learn and improve both the quality and the efficiency of content marketing over time.
Technology obviously helps with that — the more of a workflow that one platform controls, the less miscommunication you'll have. Even better if that tool collects operational data on how long workflows take, in addition to performance data on how assets resonated with audiences.
But the people in your organization need to close the loop too; technology won't help without a work culture that is committed to purpose and progress. To that end, don't be afraid to restructure as needed for agile processes and cross-functional collaboration. And recruit as you mature; pick up the best data scientists, analysts, and brand storytellers you can. Sustainable, long-term growth will happen if your team is built to learn and continuously improve.