Because the best marketers deserve great content.
Subscribe today.
Defining the Modern Brand-Agency Relationship
In my previous article, I delved into the relationships between technological innovation and the rise of advertising agencies since the start of the 20th century. But information technology has driven more change in the way marketers work in the last ten years than it has in the decades before. Hardware, software, and the Internet have combined to bring us smartphones, the Internet of Things, customer analytics, geo-located advertising, and more.
But many marketers have been caught off guard by how analytics and a new media landscape has started to reshape long-standing relationships between brands and their agencies. Managing this shift means both sides have to think about how they collaborate together in the age of digital and universal information access.
The State of the Brand-Agency Relationship
Brands are more willing than ever to place agencies under a microscope, both in terms of budget allocation and business results attribution.
The average tenure for agencies of all types has been declining for decades, coinciding with the spike in agency numbers in the 90s — but it has taken a sharp dip in recent years, according to marketing management consulting firm The Bedford Group.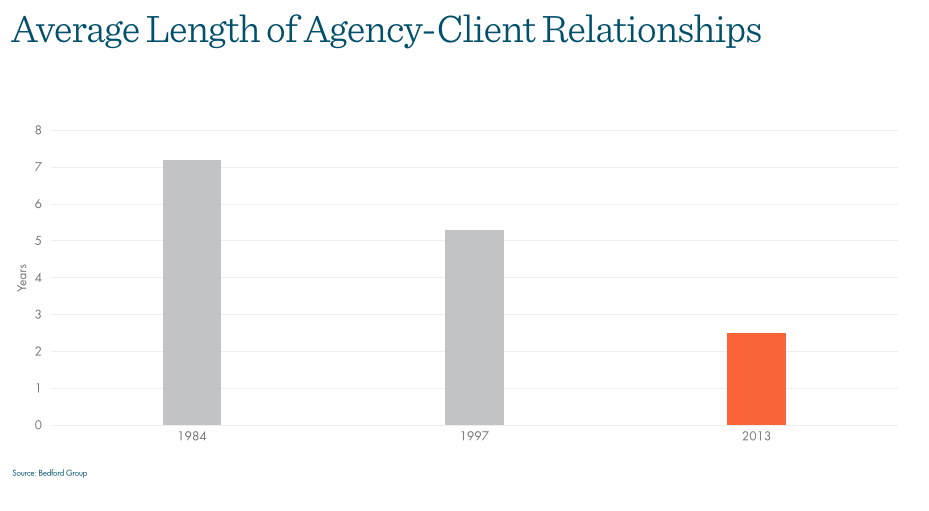 Moreover, brands are assigning more project-based work billed separately from retainer relationships, agency search firm RSW/US found in its 2016 New Year Outlook report. Over 40% said they'd lean more heavily on project assignments this year as opposed to agencies of record on retainer (less than 20% said they would decrease project assignments this year.)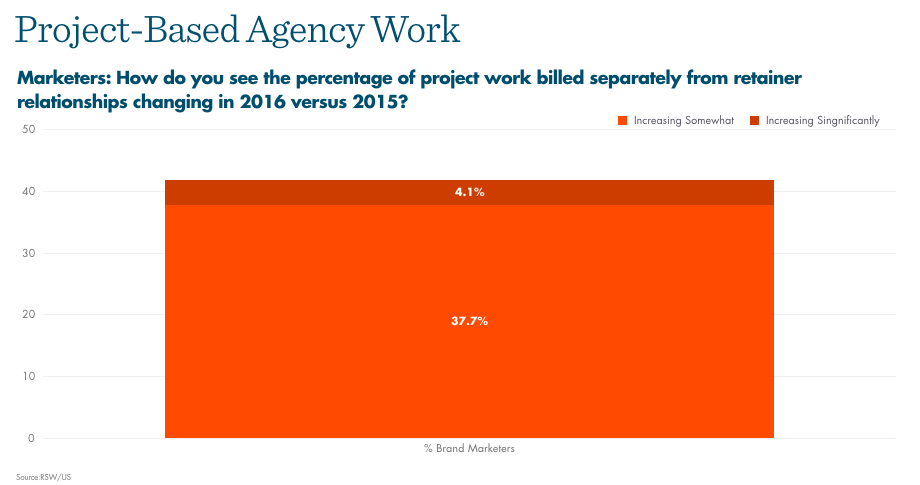 Shorter working relationships and a trend away from assignments for agencies on retainer may have contributed to 2015's record number of media agency reviews at large brands. More than 20 major brands — including BMW, Coca-Cola, Unilever, and Visa — launched media reviews between January and May of last year, amounting to over $25 billion in contracts up for grabs. While 2016 may or may not reach that same figure, "a large glut of media reviews is now the new normal," said Charles Courtier, chief executive of media agency MEC. "We're living in a communications world where things are changing at break-neck speed and clients need to check whether the skills and personnel that agencies have are right."
It's not that the importance of agencies is eroding. Rather, it's that marketers are under pressure to evaluate value — not just for agency work, but for their own, too.
Why Agencies Are Under the Microscope
There are at least three large reasons for brands to take a closer look at the agencies they've hired.
Cost pressure. First, marketing's budget is increasing, but the pressure to prove its effectiveness has also risen in proportion, thanks to the abundance of data from digital that can be interpreted as indications of "what's working." At the same time, content creation costs are putting an unnecessary strain on expenses, bringing some (like P&G) to limit non-working spend.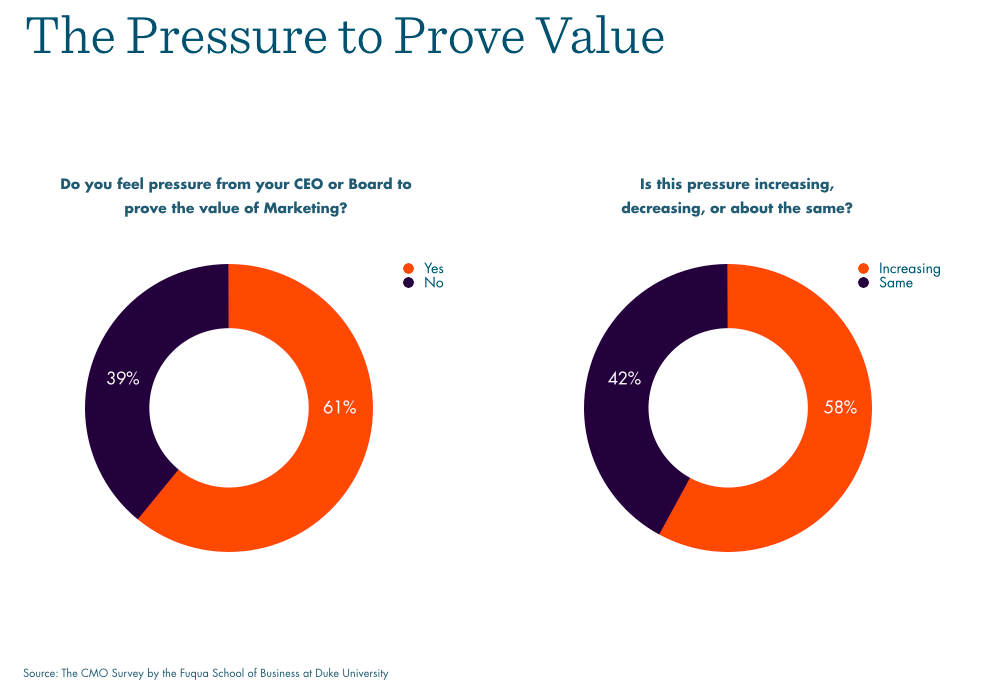 The rise of in-house brand teams. Second, marketing teams are moving more work in-house. A 2013 survey from the Association of National Advertisers found that 58% of marketers used in-house agencies, a 16 percent increase from 2008. And RSW/US's survey found that the number of brands who expect work to go to in-house agencies might surprise agencies: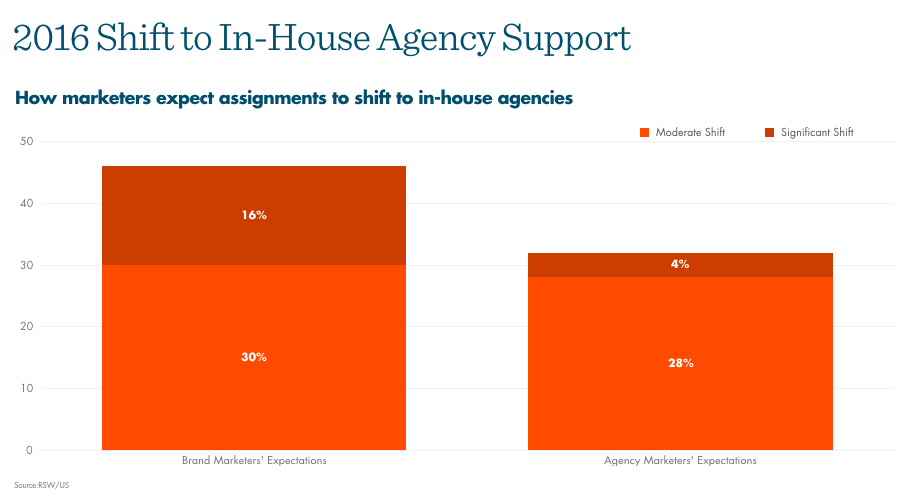 In addition, companies are increasingly returning to the city, in a trend well-documented by outlets like The Wall Street Journal — making it easy for urban-dwelling creatives to join in-house teams.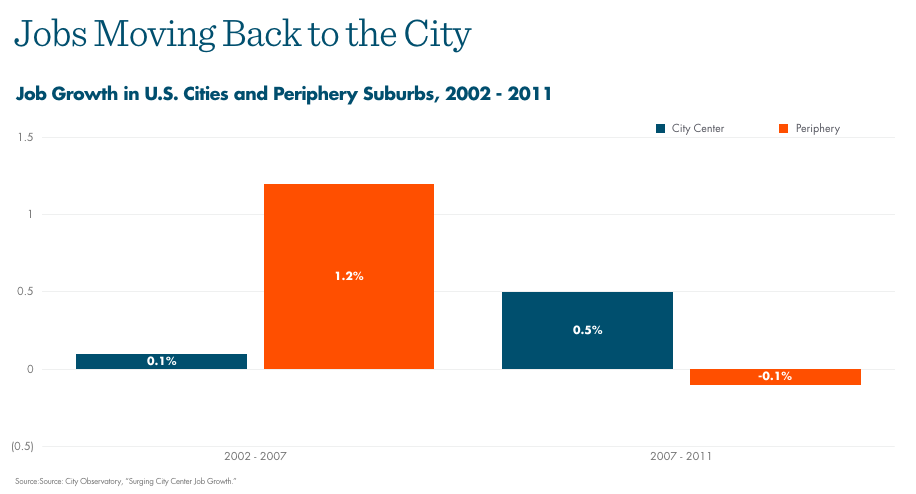 Talent attrition at agencies. Third, there's an increasing need for stability because of high agency staff attrition rates. You may hire an agency and decide to train them on your brand, processes, and technology platforms—but what if the talent you hired them for doesn't stick around?
A 2011 study from the American Association of Advertising Agencies placed the attrition rate among advertising agency professionals at around one-third. A desire for better growth opportunities and management styles are two of the leading factors driving turnover among agency employees, according to a 2012 study from the 4A's and Deutsch LA.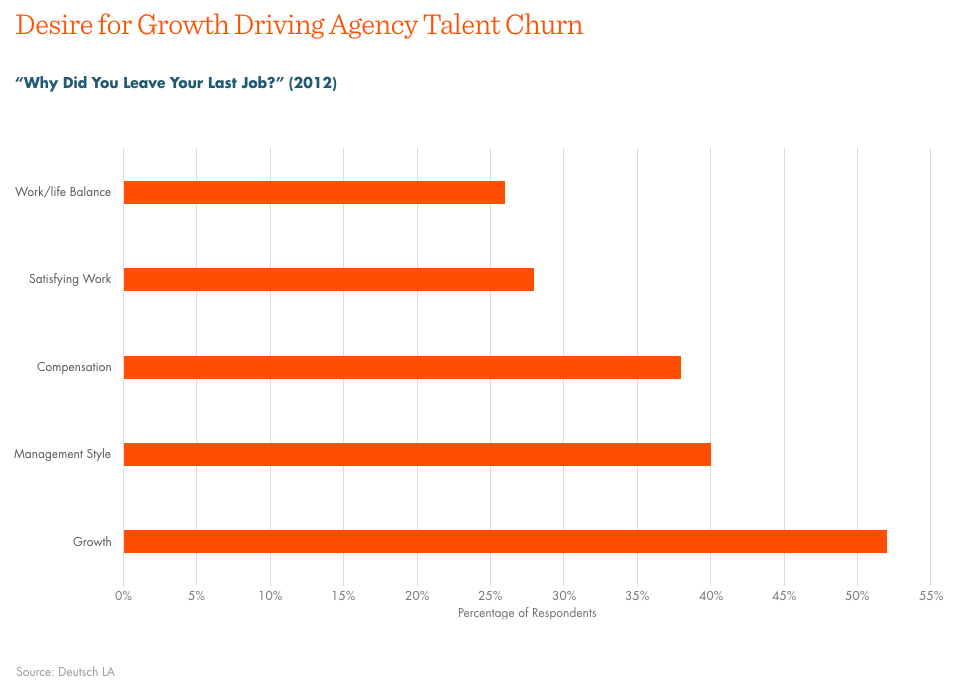 Four years out from that survey, little has changed. A study this year from the 4A's and LinkedIn found that workers ranked agency jobs poorly on long-term strategy, career advancement, and work-life balance; for instance, 54% of those who left a job in advertising did so because there was little opportunity for career growth, compared to 45% on average across all industries.
What Agencies and Brands Can Do to Manage Change
None of this is to say agencies are going away, or becoming less strategic. Our industry will always demand creative, complex work that agencies are far better positioned for. But these trends do mean that brands and agencies need to rethink how they work in the Information Age.
The first thing both brand and agency leaders must do is to invest time to select the right partners, not just for next year's media budget but in the context of the brand's long-term growth plan. Pressure to demonstrate immediate sales lift can't come at the expense of brand-building.
In addition, both agencies and brands need to consider and respond to the root cause of the talent churn among firms. Agencies who take a more robust approach to their culture will see more success. And brands that demand more from external marketers should give them proper guidance, briefing, tools, and time to go the extra mile.
Both sides must also invest in systems that facilitate collaboration. "System" doesn't just mean software; it also refers to a repeatable process. Balancing the needs for both novelty (which grabs customer attention) and consistency (which helps customers recognize a brand in the first place) across all channels can't happen without a system for internal and external marketers.
The effects of the Information Age for marketers are far-reaching.
You have a larger audience than ever thanks to the scale and adoption the Internet and connected devices. Software is being built by an ever increasing classes of start-ups to help you understand how to go to market in the most effective ways possible. And it's happening as the world becomes richer—by 2030, 5 billion people, or nearly two-thirds of the global population, could join the middle class.
That is to say, the pie itself is larger — no large brand is going to go after the largest global audience ever alone. Together, marketers on both sides will find the people, processes, and tools they need to match the pace of how technology is reshaping the broader world.